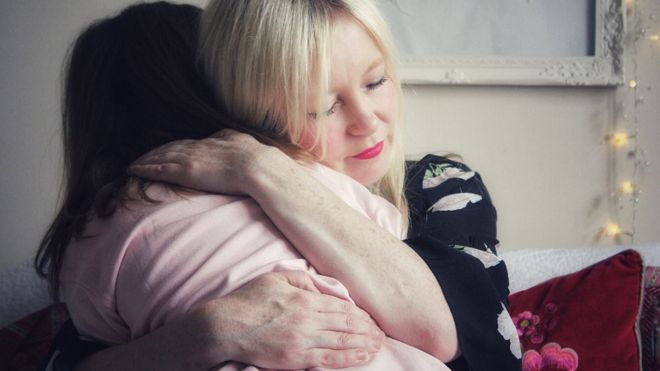 A mother from Yorkshire has spent 18 months fighting for access to her daughter, who was taken abroad by her ex. Custody battles are always stressful and dealing with foreign courts and lawyers adds extra complications, expense and delays. But as more people take advantage of Europe's freedom of movement stories like this are becoming more common.
"He didn't tell me what he was planning," says Tracy. "He said he was taking her for an overnight stay at his temporary accommodation in Bradford. Looking back, I remember her saying that she didn't want to go, but I didn't think anything was wrong. I wanted him to have this contact.
Something was wrong, though, as Tracy soon found out.
"The next morning he called me. He was clearly upset and he told me that they were back in the Czech Republic. I just went into shock. It was the worst moment of my life. I called the police and they spoke to him, but under the international treaty they said there was nothing they could do, even though he'd taken her there without me knowing anything about it."
Tracy had met her Czech-born partner while he was working in Bradford in 2005 and had given birth to their daughter three years later. When the partner was made redundant the couple decided to move to his village in the Czech Republic where they lived with his parents. But at some point their relationship broke down.
In 2016, with Tracy's mother's health deteriorating, they moved back to the UK with their daughter, who was then seven. Even though they were not together as a couple, they could both love and care for her.
But when they got back to Bradford, Tracy's ex had a disagreement with her mother, and he was asked to leave.
Her former partner, who did not want to be named, says that he had never intended the 2016 move back to the UK to be permanent – he only agreed because Tracy's mother was ill. When he realised that he was not welcome at the family home he started considering his options.
"I was thinking what to do," he says. "I wasn't even allowed to be in the house for my daughter's birthday. I walked away and I felt miserable. I was crying like a small kid. That was the breaking point when I said 'No'. Maybe it could have been different if they had proceeded more carefully, Tracy and her mother, if they were not so heavy-handed.
"Maybe I would have stayed and found myself a flat. Maybe I would have endured it. I will be honest with you, now I have a huge aversion towards England. I see English football and I switch to another channel."
If you have any questions or concerns regarding parental abduction to or from UK or The Czech Republic, we can help.  Please feel free to contact us 24 / 7.  We are always available at contact@abpworld.com or by calling our offices – +1 (805) CHILD-11 (+18052445311)