A 12-year-old boy thought to have been abducted by members of his own family during a holiday in Spain may have been taken to a commune, police believe.
Alex Batty, of Oldham, Greater Manchester, is thought to be with his grandfather and mother, who does not have parental guardianship.
Melanie Batty, 37, and David Batty, 58, are wanted over the alleged abduction.
Alex's grandmother said her daughter and ex-husband had previously taken the boy to a commune in Morocco.
Susan Caruana, Alex's legal guardian, said she believes a disagreement about how the boy should be cared for is at the root of his disappearance.
She said Alex was taken to Morocco in 2014 as part of his mother's pursuit of an "alternative lifestyle".
One line of police inquiry is that the boy may have been taken to the country again.
Greater Manchester Police have issued a fresh appeal for information on Alex's 12th birthday.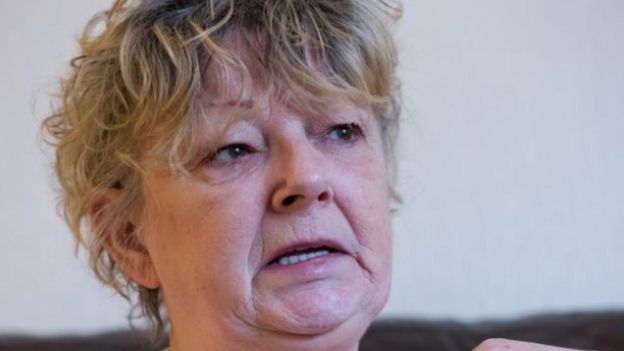 Melanie and David Batty left with Alex for Marbella in Spain on 30 September 2017. Alex was last seen at the Port of Malaga on 8 October, the day they were expected to return.
Police now suspect the three may have travelled to Melilla, a Spanish city which borders northern Morocco.
But extensive police inquiries, an international appeal and assistance from Spanish authorities have failed to trace them.
Mrs Caruana said she had received a video message from the three family members on Facebook, in which Melanie Batty "said the reasons why they had done what they'd done".
"The reason I believe they have done this is because basically my lifestyle, my belief systems, are not what they agree with. They didn't want him to go to school, they don't believe in mainstream school," she said.
'Alternative beliefs'
"I love him so much. I'm beginning to think I may never see him again. I just hope this appeal helps to find him."
Det Sgt Pete Morley said: "We're really concerned because of some of the alternative beliefs held by Melanie.
"Alex may not be staying in conditions that are suitable for a child of his age. He could be living in a commune or sleeping on the floor.
"[There are] really key things Alex may not be receiving such as health care, basic check-ups from a GP, vaccinations, dental care.
"He's obviously been withdrawn from education now since the start of October and we're getting to a stage where we're really concerned for this absence from education. It's going to start having a very long-term impact on Alex's development."
f you have any questions or concerns regarding parental abduction to or from The UK or Morocco feel free to contact us 24 / 7.  We are always available at contact@abpworld.com or by calling our offices – +1 (805) CHILD-11 (+18052445311)